FREQUENTLY ASKED QUESTIONS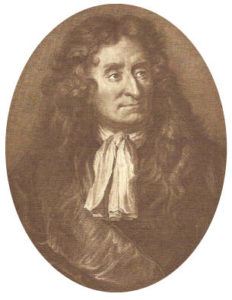 Why choose The essayist to represent our family office?
We chose Jean De Lafontaine as he symbolises discernment, integrity and independence, which are the fundamental and entirely intrinsic qualities of our role as strategic family advisors, yet often criticised by wealth management clients (banks, insurers, asset managers, independent financial planners and staff, etc.).
What is a family office?
A family office is a wealth, financial and family advisory firm devoted to one or several wealthy families and working entirely transparently and in full harmony with their interests and expertise, providing them with a team of trusted experts.
Why set up a multi-family office?
To avoid any fundamental conflict of interest affecting the protection and management of your interests and your overall risks.
What are the differences with my financial and wealth advisors?
Unlike your private bankers, insurers and independent financial planners, a family officer is solely remunerated by his/her clients, transparently and independently of the products, asset managers, solutions and service providers it advises.
Furthermore, only your European banks and insurers are depositaries for your funds and assets on the basis of your specifications and requirements, not the family office.
We work with the providers who you trust, as we provide complementary services, supervising, challenging and coordinating their work entirely independently and representing your interests alone.
What are the differences with an asset manager or an investment management company?
Unlike your investment managers and despite having similar and relevant expertise and sophisticated technical resources, we do not manage asset allocation or assets in order to ensure that there is no fundamental conflict of interest between those supervising and those responsible for execution.
However, in order to guide you as best as possible, provide you with very operational-focused advisory services, and pool our expertise and critical mass, we work with some major independent investment managers on your behalf in our supervision role as advisors rather than asset managers.
What are the differences with a single-family office?
A single-family office is a team of staff that manages the interests of one single family. Where necessary we help our families to bolster and even structure a single-family office to better address their specific needs i.e. managing holdings, real estate management, private administration, etc.
A multi-family office pools resources and experience for several families, providing economies of scale. It ensures confidentiality while remaining open and avoiding silos, and remains independent from its clients as there is no hierarchical relationship and no capital ties. We regularly work with these teams who entrust us with management supervision roles.
What are the differences with a tax lawyer, a chartered accountant or a notary?
A family officer has lengthy experience and strong cross-business expertise and is in charge of selecting these experts where necessary. He/she works alongside them on your behalf, ensuring that their advice is consistent and guaranteeing their coordination.
Do I maintain control over my decisions and my assets?
Absolutely. You make all the decisions, we merely document and help you make informed decisions, then supervise implementation. Our engagement letters reflect this.
How am I affected?
As a business owner, manager, employee or wealthy family decision-making member, you wish to:
be relieved of the responsibility of daily management of all or part of your assets so that you can focus on aspects where you ca
increase your control over service providers and assets, make decision-making processes more professional, or strengthen confidentiality and gain greater tranquillity and ease in an increasingly complex wealth management context,
save money by streamlining costs involved in "maintaining" your assets, restricting downside risk and better controlling your risk-adjusted returns.
DIFFERENCES
Our family investor identity
Our critical mass and ability to pool interests, costs and experience
Our international network of asset managers, advisors and families, patiently built up over time
Our team of highly experienced professionals serving some of the main European Families
Our resources and information systems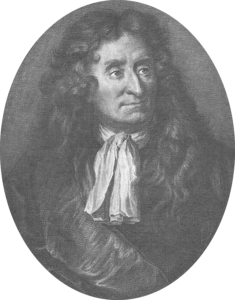 AGRÉMENTS
AMF accreditation (French financial markets regulator),
Financial Investment Advisor E003067
ACPR accreditation (French banking and insurance supervisor),
Intermédiaire en Assurances ORIAS 10057135
Member of the National Association of Financial Advisors,
ANACOFI and ANACOFI CIF